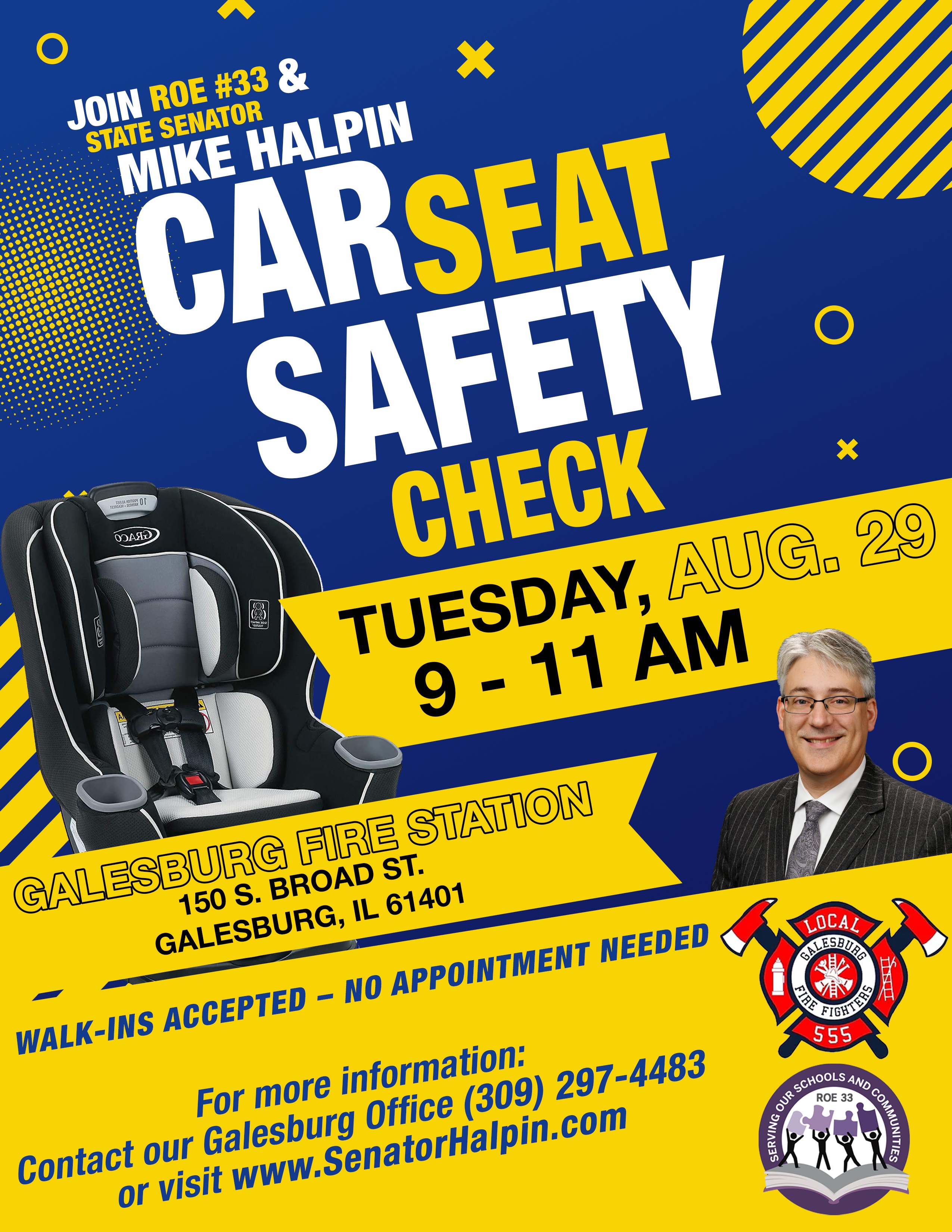 GALESBURG – In partnership with the Regional Office of Education #33 and the Galesburg Fire Department, State Senator Mike Halpin is inviting area residents for a free car seat safety check event.
"This is great chance to make sure that your little ones are staying safe when you're driving," said Halpin (D-Rock Island). "Car seat safety checks provide an opportunity for you to learn the ins and outs of car seat safety."
The car seat safety check event will be held on Tuesday, Aug. 29 from 9 a.m. to 11 a.m. at the Galesburg Fire Station, located at 150 S. Broad St. Walk-ins are welcome as no appointment is needed to participate.
"The Henderson, Knox, Mercer, Warren Regional Office of Education #33 is proud to co-sponsor the first Car Seat Safety Event of the school year! Our 13 certified child passenger safety technicians look forward to not only providing this check event for our community but to also support car seat safety throughout the year," said a spokesperson for the Regional Office of Education #33. "Families are welcome to contact ROE #33 for their car seat safety needs. We also look forward to supporting collaborating agencies who may have the need to learn more about car seat safety. Forty-six percent of car seats and booster seats are used incorrectly, let us help reduce that percentage by keeping your child safe!"
Residents who need additional assistance or have questions can reach out to Senator Halpin's Galesburg constituent service office at (309) 297-4483 or visit SenatorHalpin.com.