Published: Friday, March 17, 2023 02:23 PM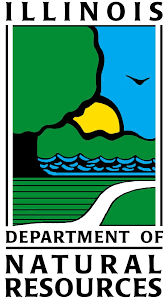 MACOMB - To help job seekers find employment, State Senator Mike Halpin is encouraging people to apply for seasonal conservation work at Argyle Lake State Park in Colchester.
"This is a great opportunity for McDonough County residents and college students to take advantage of temporary work in a beautiful natural environment," said Halpin (D-Rock Island).
Conservation workers perform routine maintenance and custodial duties, such as mowing, landscaping, painting, cleaning, loading and unloading vehicles, cutting firewood and more. Other responsibilities include assisting in preparing locations for hunting and fishing, preparing sites for programs, assisting in the care of cover crops and food plots, maintaining tools and equipment, and performing basic vehicle maintenance.
Known as a fisherman's delight, Argyle Lake State Park has a full complement of recreational opportunities. Just seven miles from Macomb, Argyle Lake offers picnicking, camping, hiking and boating facilities in a scenic, natural setting. With its 93-acre lake for boating and fishing, five miles of rugged foot trails through luxuriant virgin forests and full-service campgrounds, this heavily wooded, 1,700-acre site is the ideal place to spend a day, a weekend or longer.​​​​​​
"These are excellent summer jobs for people who enjoy being outdoors and are excited to help visitors enjoy Illinois' beautiful state parks and historic sites," said Paula Martel, Director of the Illinois Department of Natural Resources, Office of Land Management. "Seasonal workers gain valuable professional experience and a unique understanding of what it takes to operate these sites."
To learn more about the positions, qualifications, deadline for applications, and instructions for applying, visit https://bit.ly/IDNRjobs.